Do you want to know "How To Remove Virus From Android"?
Keep on reading!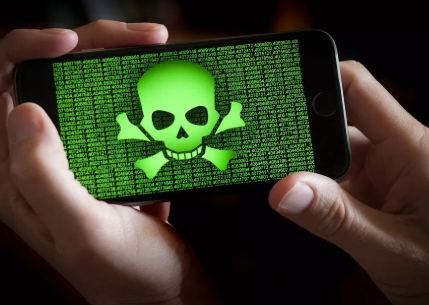 How do you know that your Android has a virus?
The probable Signs your Android phone may have a virus if it has Malware:
Usually, Mobile phones aren't perfect as they can sometimes be vulnerable to damage your mobile both internally and externally while the external damage is generally visible to you, but the internal damage could always be hiding in plain sight.
What is Malware?
Malware is very malicious software that can usually sneak onto your phone which is written with the intent to cause harm; the Malware includes computer worms, any Trojans, some ransomware, and spyware.
What can a Malware do?
Malware is usually known to perform a few repetitive tasks that mostly take up a lot of resources on your phone.
What are common types of Malware?
There are 5 types of Malware:
Virus. Viruses are designed to damage by corrupting your data. It can also damage by reformatting your hard disk or even completely shutting down your system.
Worm.
Trojan Horse.
Spyware.
Ransomware.
If you are want to know "How To Remove Virus From Android", keep on reading!
What are a few signs of Malware?
Few Signs of Malware that may show up in the following ways on your mobile could be if:
Either if Your phone is too slow.
If the Apps take longer to load than usual.
If the battery drains faster than the expected.
If there are many pop-up ads that show up.
In case Your phone has apps that you don't remember downloading them.
If there is any Unexplained data usage or sometimes large phone bills.
Tips and Tricks to remove Malware from your Android device:
Other Related Articles To Android:
What can you do if your Android has Malware & How To Remove Virus From Android?
In case you think that you have any malware on your phone, the primary thing you have to do is stop the Malware from causing any further damage to your device. Below are a few steps you can help you take steps to mitigate any further loss:
You need first to Turn off the device and restart it in safe mode.
You have to press the power button to access all the Power Off options. Most of the Android phones come with the option to restart the device in Safe Mode.
You may Uninstall the suspicious app.
You may Find the suspicious app in the Settings and then immediately uninstall or also can force close it. This may not completely remove the Malware from your device, but sometimes it may also prevent further damage.
You may always Look for any other apps you think might have been infected. There is still a good chance that the Malware may have infected some of the apps in your device. And in case you think you know any of those apps, you may delete them immediately.
More options on "How To Remove Virus From Android":
Below are some tips to help protect your Android device against the Malware/how to remove virus from Android:
You may also Install a robust mobile security app on your device.
Always invest in a robust security suite to protect your Android device.
You may Keep all the operating systems and software updated with the latest versions.
Never click on any suspicious links in emails and text messages.
Always use strong, complicated passwords or any password manager.
Do not use any unsecured Wi-Fi connections. Always try using a VPN when connected to public Wi-Fi.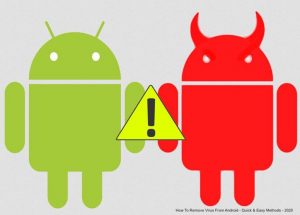 Do not forget to follow us on Fb: Techysea
Thanks for reading this article on "How To Remove Virus From Android"!