The upcoming flick Kabir Singh starrer Shahid Kapoor and Kiara Advani as the female lead. Kabir Singh is a remake of the Tollywood's Arjun Reddy. It is one of the biggest hits in the Telugu industry in the later year.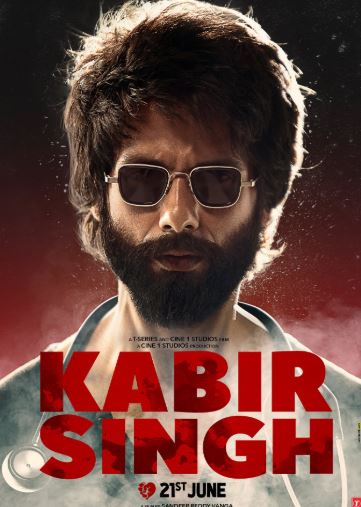 This movie is directed by the same director from Tollywood Sandeep Reddy Vanga. The movie has an outrageous hero Kabir Singh as the main protagonist whose anger management is his biggest weakness.
The story revolves around a beautiful college love story of Kabir and Preethi sited in a medical college and things turn violent like Kabir's anger and the rest will unravel itself as you watch the movie.
Shahid is the perfect fit for this fuming character of Kabir Singh as his physique and looks go hand in hand with the demanding character. Shahid himself is a fan off the original film and was determined to do full justice to the role of Kabir Singh.
On the other hand, Kaira Advani Ms. Dhoni famed-actress is projected as a simple and sweet girl in this movie. Perfectly falling into the lines of the character Kaira plays the role of Preethi.
It is the most awaited movie in Bollywood, which is set to release in the next month. It would soon hit the theatres on 21st June.
Kabir Singh is an adorable love story worth a while, which portrays the raw emotion of love, so go catch your seats on June 21st and enjoy this beautifully scripted love story.