Healthy Food to Lose Weight
Have you been working hard and still not able to achieve your desired weight? Is your scale not meeting with your expectations? Have you tried all kinds of diet and yet the scale is not going down? How would you feel if I will say that just by tweaking your diet a little, you can meet your goals? Feels good right! Do not fret now amigos, here we are with the best and healthy food to lose weight.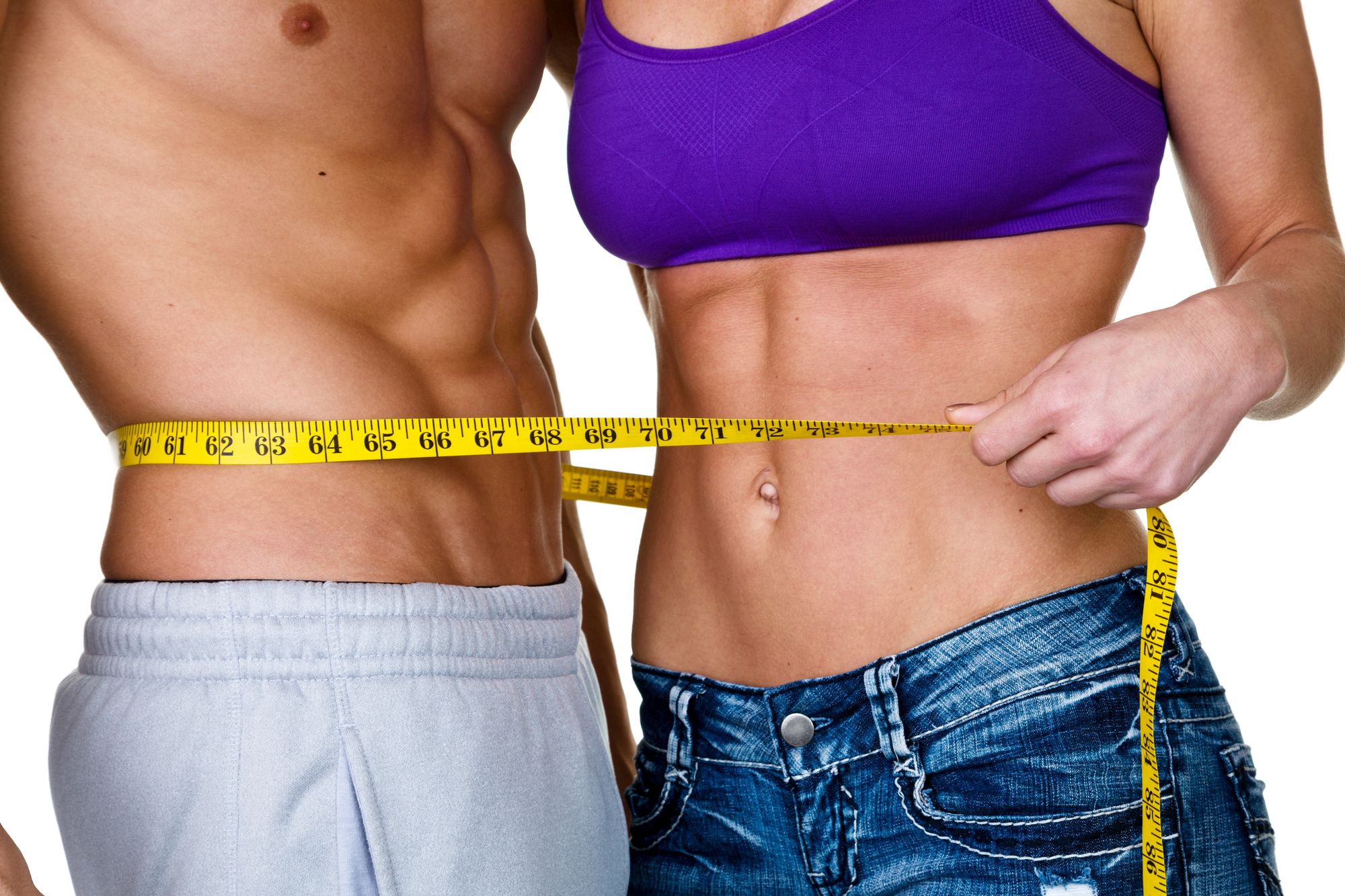 Healthy Food to Lose Weight Naturally
1. Potatoes   
Shocked right? Yes, you read it right. Potatoes. Believe it or not, but air-fried potatoes are one of the best and they top our list of healthy food to lose weight. Potatoes are an excellent source of potassium. It helps in managing bolting and it counterbalance sodium. Potatoes are rich in fiber too. It means, potatoes can be nutrient rich food (as long as they are not served in the form of french-fries).  
2. Almonds  
Almonds are a rich source of protein. Various studies say that increase in almond consumption decreases the bad cholesterol from the body. Regular munching on almonds helps in reducing the weight loss as it supercharges the metabolism. The bottom line, you can be nuts about nuts!  
3. Walnuts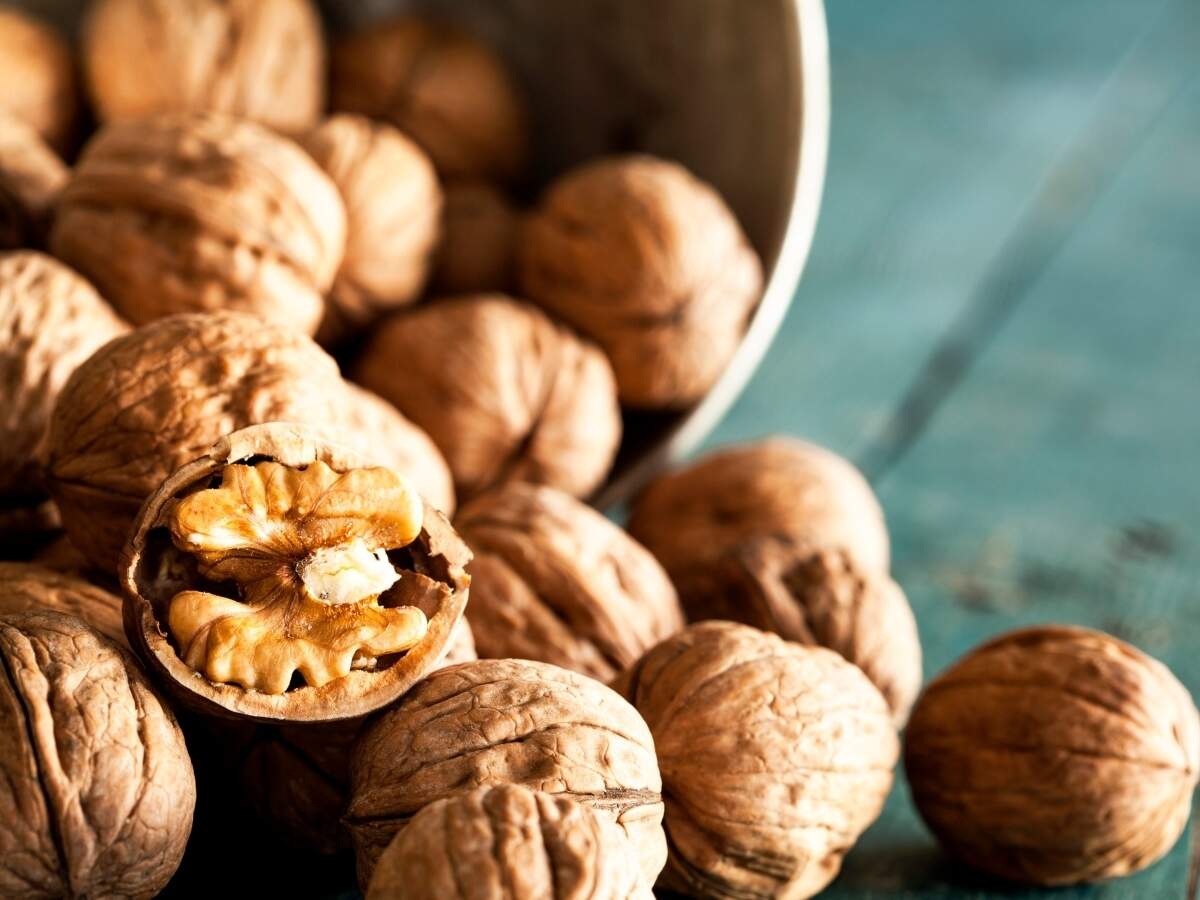 It is another nutty star. Walnuts are super rich in monosaturated fats. These are extremely healthy for your heart as compared to other quickies like chips. Walnuts help to curb craving hence you feel full and supercharged.  
4. Blueberries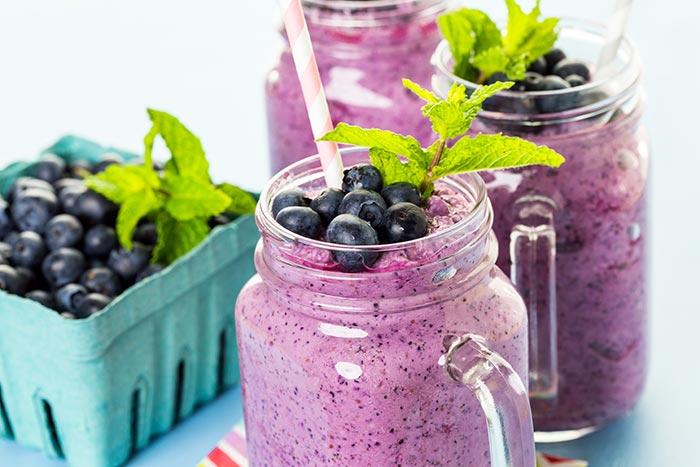 Blueberries are enriched with fiber and antioxidants packed in a juicy treat. Blueberries are less sugary than most of the fruits. And, the cherry on the top, they are your go-to solution for craving something which is both satisfying and sweet. You can have them as a snack or even as your dessert.   
5. Raspberries  
As compared to other berries, these are highly rich in fiber counts. Adding them to your breakfast like cereal, oatmeal, yogurt, or even a quick smoothie satisfies you and make the meal more substantial.   
6. Leafy Greens  
Leafy greens such as kale, spinach, cabbage, romaine lettuce or few others are some of the healthy food to lose weight. They are low in calories and carbohydrates and they are highly loaded with fiber. Increase the intake of leafy greens to your meal and see their magic. These are also rich with vitamins, antioxidants and minerals like calcium.   
7. Bananas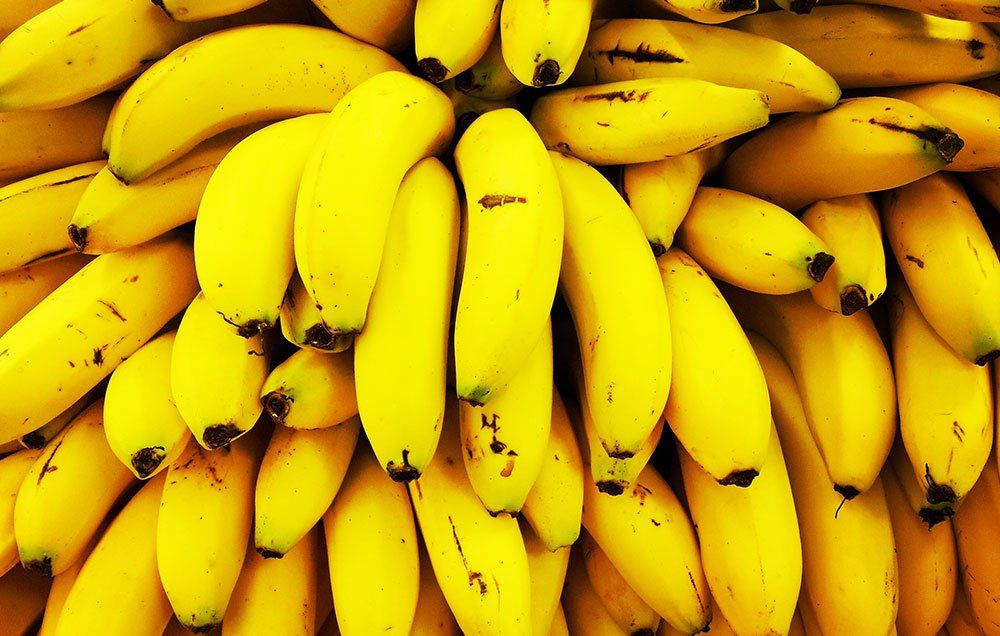 Bananas are incredibly rich with potassium and magnesium. They are high fiber and low calorie fruit. It keeps you full without adding any extra calories to your diet.   
8. Tomatoes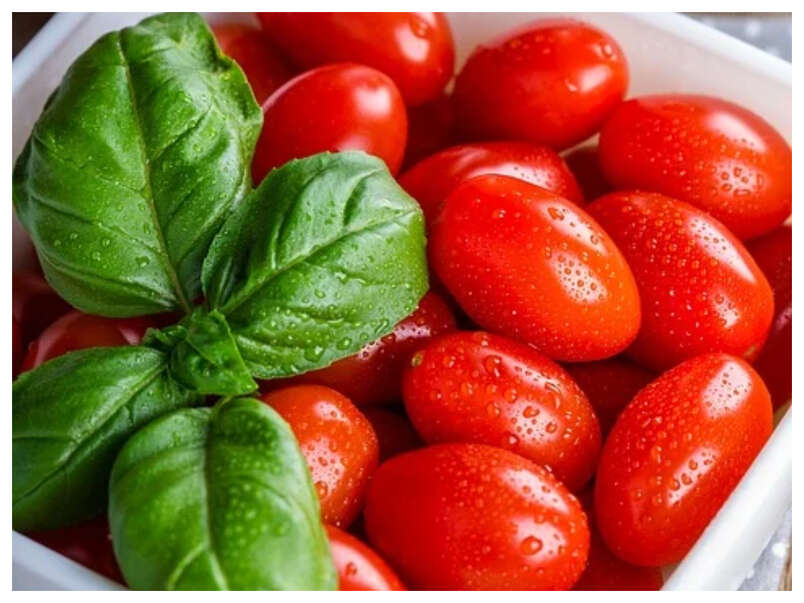 Salad staples such as tomatoes, carrots or cucumber are high with H2O content hence keep you hydrated.  
9. Citrus Foods  
Citrus foods are a great source of potassium and fight with inflammation – which is associated with belly fat storage. As we know, water is helpful in weight loss, adding citrus foods to your water can help the consumer to sip it up and lose weight.    
10. Sweet Potatoes  
Sweet potato is one of the healthy food to lose weight. It is low on calories and loaded with potassium and beta-carotene. It is also rich in minerals and fiber; this makes them bloat-beating stars.  
11. Herbs and Spices  
Herbs and spices add flavor to the food. We Indians are used to having spices and herbs in all our food because without them our meal is incomplete. It encourages you to take cut back on sodium rich items. Also, avoid adding salt as it plays a major role in bloating. Herbs and spices help you to flush out excess water. Few examples include basil, sage, mint, oregano, black & red chili peppers, etc.    
12. Avocado  
Good news for you avocado lovers. A study found out that eating avocado regularly leads to lower waist inches and BMI. It consists of monounsaturated fats which are good for your heart also, it reduces the urge to go for processed food. Sweetheart, avocado is officially one of the healthy food to lose weight.   
13. Coffee and Tea  
Caffeine is good for the digestive system. Drinking 8 to 16 ounces of coffee daily can help you stick to your schedule. A regular cup of java can increase your metabolism rate. Remember the golden rule; the neater cup of Joe equals better results. Avoid sugary mixed coffee as it leads to weight gain.    
Some FAQs  
What are 3 healthy ways to lose weight?


Well for starters, eat slowly, avoid sugary drinks and fruits, munch nuts, add leafy greens to your diet, eat food that is rich in fiber, drink at least 10 to 12 glasses of water, cut back on carbs. Bottom line; go for healthy food to lose weight.

 

What food help burn belly fat? 


Avocados, banana, citrus foods, yogurt, berries like blueberries and raspberries, green tea, chocolate slim milk and whole grains are the best and healthy food to lose weight.